Printed a bunch of little useful things.  Here's one that's more fun, Baymax in white PLA with 10% fill.  Printed in two parts to avoid supports.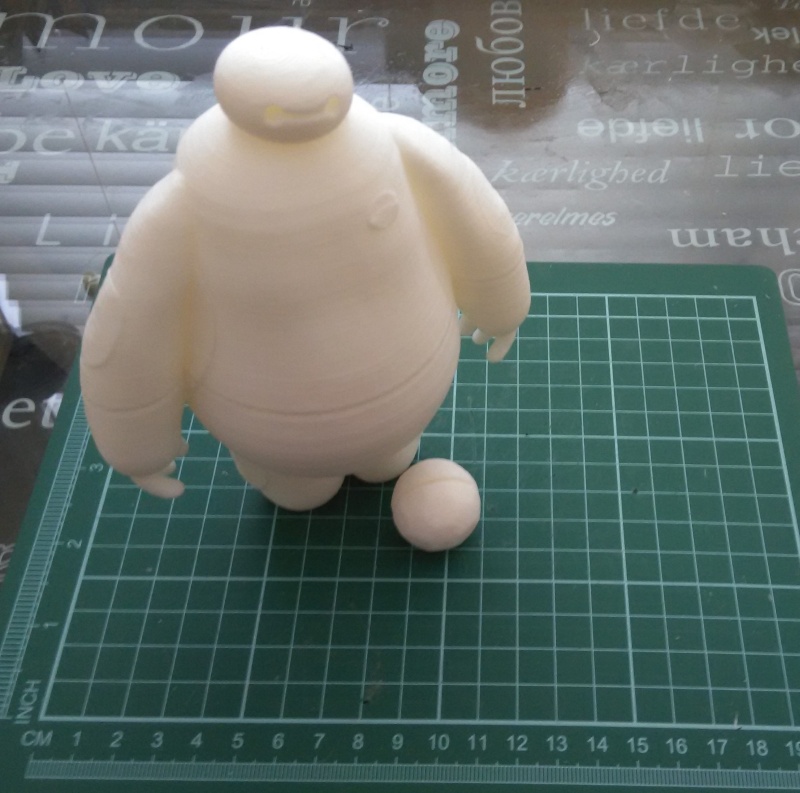 He turned out pretty nice.
Here's my first print using full supports.  Snoopy with his arms and big snout needs it.
With supports right off the printer: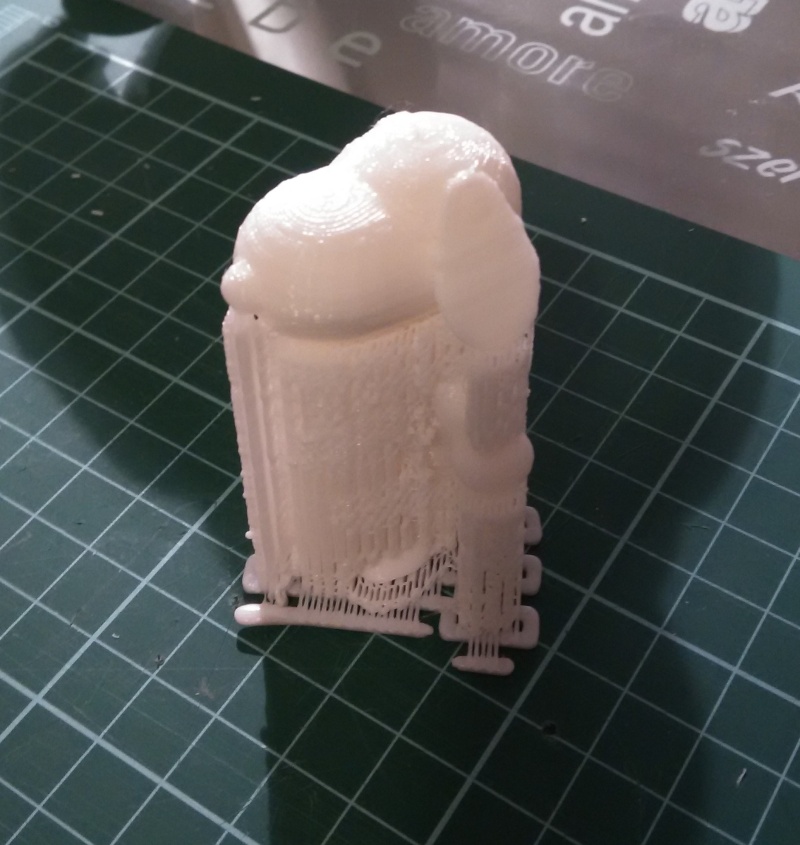 And after removing the supports: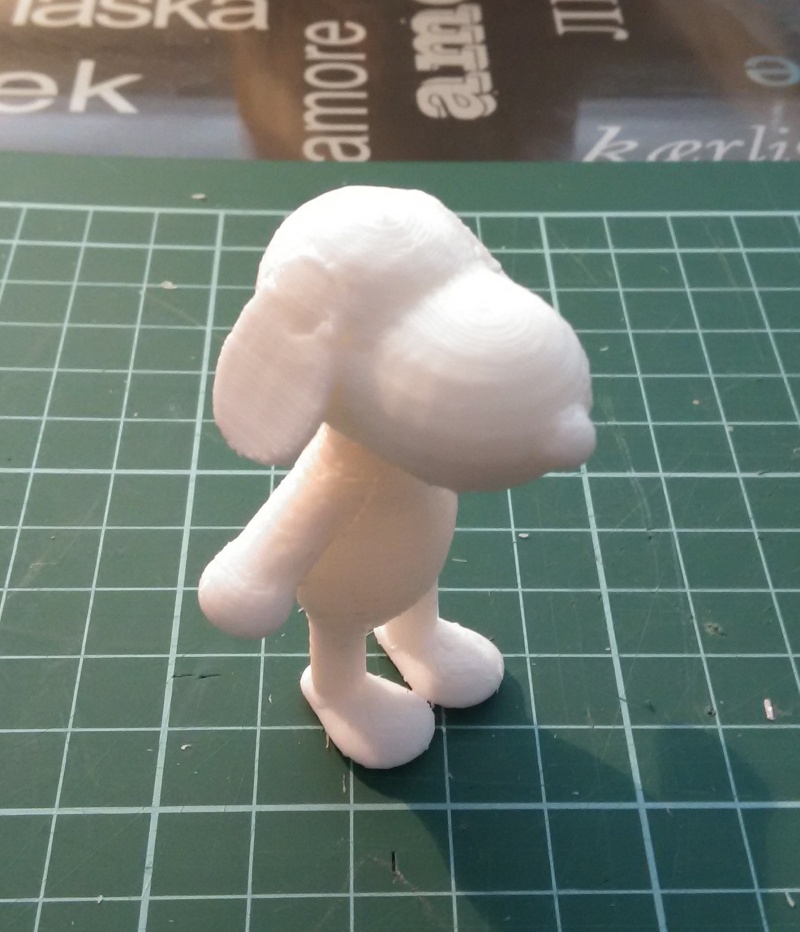 Full supports gets tricky. I have found that it releases very nicely from curves, but is pain in the neck on flat planes.
I've noticed that as well. the supports BARELY touch the curves, yet provide good support, but if there is even the slightest hint of a flat plane, they are firmly attached.



Posts

: 83


Join date

: 2015-10-17



Haven't posted in a while, here's something I designed myself that I'm quite happy with!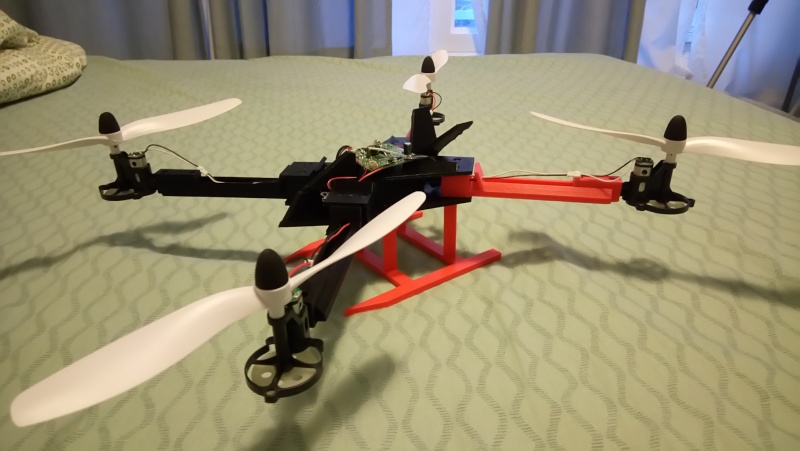 "
And here's the link to the item on Thingiverse in case anyone is interested in making one for themselves too!
http://www.thingiverse.com/thing:1374584
NICE!! Is the whole drone your design?
Asphalt wrote:NICE!!  Is the whole drone your design?
Yes! All done in OpenSCAD. One of the reasons I chose the F117A inspired shape is, well, straight lines are easy to work with

You can see the parts needed to be purchased to make it work on Thingiverse. To be honest though, I would display it more than fly it, it's a little too fragile. Still a fun project though!
Maybe if you used carbon fiber PLA you could fly it.



Posts

: 83


Join date

: 2015-10-17





Similar topics
---
Permissions in this forum:
You
cannot
reply to topics in this forum